We are please to announce that we have made unlimited bandwidth for hosting plans we are currently offering. Yes, this means whether you are on starter, economy or professional package you will get zero restrictions on bandwidth.
What is Bandwidth?
When ever you open a website your computer download the data of that website i.e. the page of the website. This uses the bandwidth. For example if you open the Host Mayo site's main page it will download all the images and text on your PC to show on your screen through browser. All those images and text are almost 39 KB. This data amount used is called the bandwidth used.  You can always see the total bandwidth used in you Control Panel as we use the popular C Panel for our managing hosting accounts.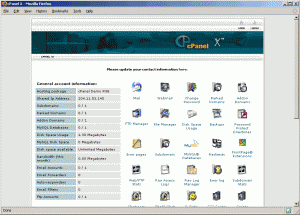 Unlimited Bandwidth For Hosting Plans at no additional Cost
We have grown a lot since last year and have planned to make our ample of bandwidth for free to our valued customers. It is to be cleared that our bandwidth is premium bandwidth and it isn't cheap. However keeping you guys restricted to limited bandwidth doesn't seems to do justice. Now every account with has been upgraded to unlimited bandwidth. Therefore no action is required for the existing clients. New people are welcome to try our service and your feedback are always welcome.