Is it time to update website? It might need someone to update it even if it has been in service for two years now. Why does it need to have a new design? Several, factors contribute to this factor but for the time being we will focus on the points you should bear in your mind before you update your website.
Moreover, technology is the reason behind all this changes. The technology you were using a few years back is still useful, but it is advancing. It makes one wonder does a trustworthy and compelling design or interface matter. It explains why most people run to a web designing company seeking to have a new layout, thinking it will sell their business. The technology has been changed in terms of following parts
HTML 5
CSS 3
Mobile Responsive Era
SEO based optimization
Use of Microdata
Many reasons are supporting his ideology because a website that is well built will effortlessly drive more traffic. Additionally, changing your interface for the better will increase sales conversion of your business.  But how will certain features influence your business success, what are the main elements in these characteristics.
They include
Site Performance and Navigation

Before designing a web page, try to identify various ways you can create a simple navigation tool of your website. Remember it is an important feature as it can either make or kill your site. Besides, a page that is loading its other pages faster will keep its customers happy as they can get the information or order products within no time. SEO gives more points to a faster site and Google love it. At our web hosting we provide the servers with SSDs which gives you the maximum loading speed you can get. Moreover the server technology is specially made for optimizing web applications.
Customers do not like loading a page for more than five minutes, and his can kill your business. Additionally, when you are designing a robust e-commerce page, make the navigation bar readily available, where a customer can spot it effortlessly. Ideally, it should be easy for a grandmother or child to comprehend it.
Mobile Responsiveness
Mobile navigation is important in this era as mobile devices are increasing at an exponential rate. The same will surpass the desktop devices soon. So having a mobile based navigation is a must to do if you have planned to update your site.
Business brand
You should maintain one type of corporate branding; this means it should be the same as of the commercial building. You should avoid confusing your clients who used to visit your shop before having an online store. Let the branding or business Logo has the same colors, message or imagery it has even in ads. If you are planning to update your site be sure to employ microdata. The tool to represent your company online in a better way. By using microdata you can represent your business more beautifully.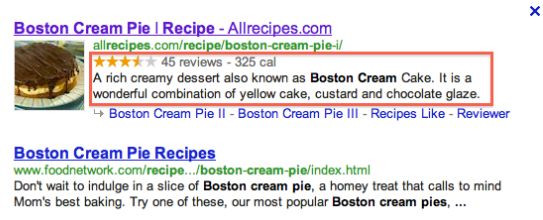 Update Website's Content
Write smooth contents on the web page, additionally, contents a user can understand improves ranking on search engines. Doing it right means that you should write contents that your user will read like a book. Moreover, it should be engaging as well as informative to your users. It will keep them visiting for more information. Selecting proper keyword for your content can drive a lot of traffic to you site.
Modern Web Technologies
If you are going to update website from scratch then you should employ the latest we standards. HTML 5, CSS3 & JQuery are to name a few. You can also employ popular CMS like WordPress, Joomla and Drupal. You can also have custom solutions using different php frameworks. It all depends upon how much time and budget you can allocate.
Conclusion
If you really want to update website then its a great idea but just don't create a simple website like 90's this time. Its time to keep the above stated factors in mind. This will ensure that your website is not just upgraded but also ready for next five ten years.